A new collaboration between Komatsu and Trimble has been unveiled. Both companies are collaborating to improve their customers' ability to exchange 3D construction site data.
As part of the collaboration, Komatsu and Trimble will combine their necessary skill and understanding in developing an Application Program Interface (API) to enable compatibility between a cloud-based Komatsu's KomConnect platform and Trimble Connect software. This project has been created in response to a large customer demand for mixed fleet interoperability as well as support for Japan's i-Construction initiative, a plan to drive innovation and revolutionize productivity on construction sites through the use of information and communications technology (ICT) promoted by the Ministry of Land, Infrastructure, Transport and Tourism.
In 2015, Komatsu introduced in Japan the SMARTCONSTRUCTION, an Internet of Things (IoT) solution for construction site operations. This solution enables customers to manage site operations using ICT about workers, machines and surfaces on the KomConnect platform to create a safer and more productive site, and it has already been introduced to 3300 jobsites.
Trimble Connected Site® solutions provide contractors a complete view of site productivity including materials quantity and movement, volume and compaction data, and fleet and asset management information, regardless of machine make or model.
JCB increases its revenue in 2016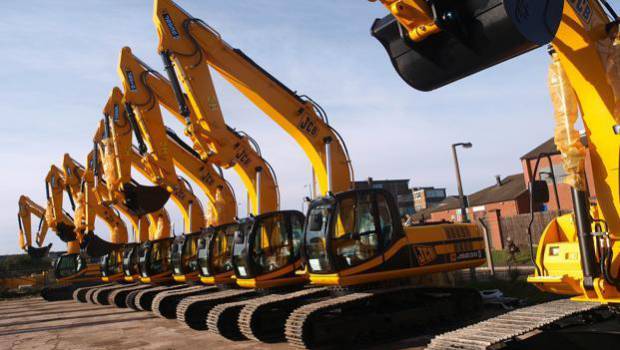 JCB has announced a growth of its revenue in 2016 by +12% worth €3.6 billion for 66,011 units sold.
The company published the profits of nearly 34%, representing €335.79 million compared to €245 million last year, and in 2015, 59,844 units were sold.
The company had realized a growth in the challenging global construction market which was decreased by 1% last year. Nevertheless, JCB can hold its commitments to achieve the strong performance thanks to the progression of some markets such as India, increased nearly 40%, and European markets which rose sharply with more than 10% last year.
JCB continues to undertake several encouraging prospects in infrastructure such as the HS2, Hinkley Point and Thames Tideway currently underway in England, from which the company could also take advantage to growth.
Helen Whitman - JULY 18, 2017
Volvo produces its 75,000th articulated hauler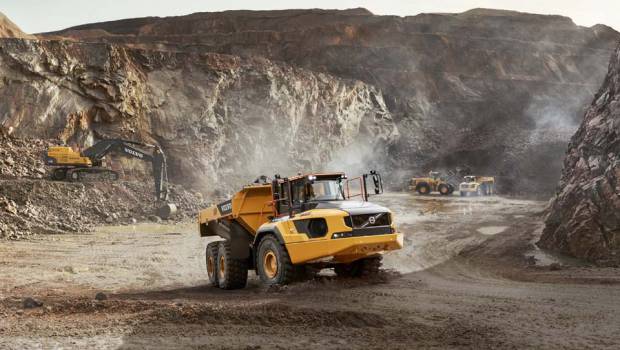 The 75,000th of Volvo's articulated hauler was rolled off the production line at the factory in Braas, Sweden.
After half a century that the concept exists, Volvo CE claims that almost 50,000 units still continue to operate around the world. The 75,000
th
unit was part of the new generation A45G full suspension models and particularly dedicated to Norwegian customer Leonhard Nilsen & Sonner.
The models had progressed in size and sophistication since 51 years, the first model was built in 1966 and could be fitted into the haul body of the A60H, Volvo's 55 tonne articulated hauler.
Volvo CE emphasizes on the usefulness and durability of their articulated haulers, as many of their units are still operating nowadays and the company still hold the leadership of the market.
Helen Whitman - JULY 18, 2017
New Safety Helmets in construction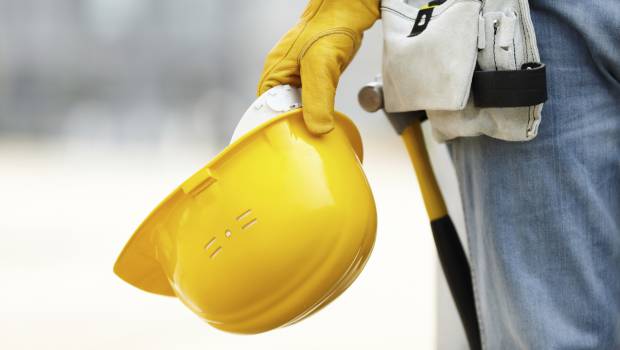 According to government researchers from 2003 to 2010, there is 2,210 fatal traumatic brain injuries (TBI) that had been occurred in the construction industry representing 2.6 % per 100 000 full-time equivalent workers.
As a result, Construction firms are developing new safety helmets with better protection from falls and to curb fatal injuries preventing any impact of being transferred directly to the skull.
To reinforce the security of the workers, Construction contractors were increasingly adapting safety hat designs on the base of the model used generally in mountain climbing and other sports.
Occupational Safety and Health Administration rule (
29 C.F.R. 1926.100
) stipulates, "Employees working in areas where there is a possible danger of head injury from impact, or from falling or flying objects, or from electrical shock and burns, shall be protected by protective helmets." The hats must meet or exceed American National Standards Institute (ANSI) Z89.1-2009.