Terex Trucks has elected Porter Group as official distributor to support and supply its range of articulated dump trucks in Australia and New Zealand.
Porter Group has currently a network of 40 branches and headquartered in Hamilton, New Zealand, the company is being recognized as the largest dealer of rental and sales equipment for construction and associated industries in the country.
This partnership will enable Porter Group to supply the range of Terex Generation 10 including TA400 and TA300 over Oceania, and will provide to Terex Trucks the occasion to strengthen its footprint in the region.
As well as in its articulated hauler range, Terex Trucks makes three models with payloads from 25-38 tonnes and engine power outputs from 311-444 hp. Of the ADT units to be distributed by Porter Group, the highest specification model is the Gen 10 TA400 with magnetic suction filters which improve the cleanliness of the hydraulic oil and reduce thus wear as well a downtime.
Porter Group will not only provide Terex's machines, but the company will either supply spare parts, servicing, repairs, transport haulage, hire of cranes and access equipment and particularly financing options over Oceania's region.
EDF Energies Nouvelles pursues its growth in Brazil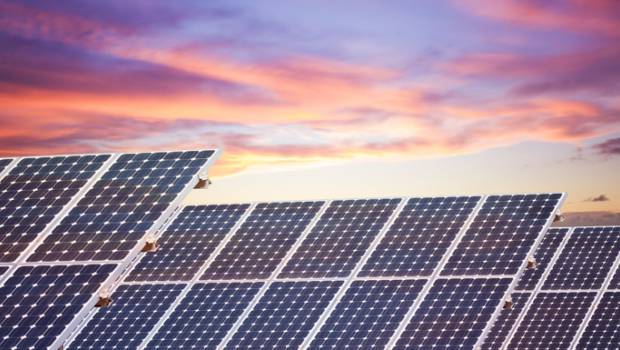 The French market leader EDF Energies Nouvelles, has announced the latest step in the development in Brazil's renewable energy sector by acquiring a 115 MWp photovoltaic project.
EDF Energies Nouvelles undertakes 80% interest in Pirapora II from Canadian Solar Inc, which retains already a 20% stake. The Pirapora's facility hold a 20 year Power Purchase Agreement (PPA) and it is due to be commissioned in the first half of 2018.
EDF and Canadian Solar owned another PV solar project named Pirapora I (19MWp) currently under construction and located in the same location as Pirapora II, and with the total capacity of over 300 MWp generated by both plants, EDF and Canadian Solar will be able to provide annual electricity consumption to nearly 323 000 Brazilian homes.
Helen Whitman - JUNE 20, 2017
USA has 100 nuclear reactors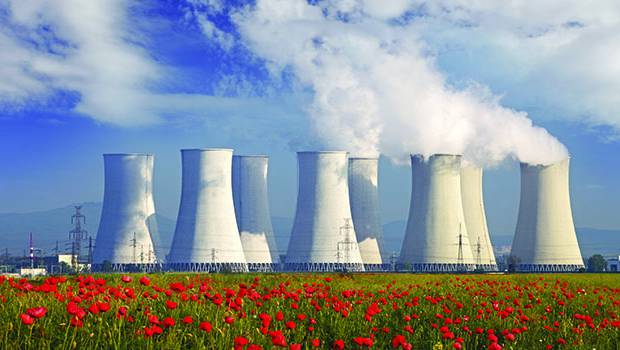 According to the Research and Markets report, the countries such as US, France, Germany, Japan, Russia and South Korea are the largest users of nuclear power.
Besides, the regions that initiate more rapid adoption of nuclear reactors are China, India and Southeast Asia. With the new generation systems, nuclear power promise to be more efficient and safer than initial systems.
It is said that domestically, the United States has 100 nuclear reactors which supply more than 20% of the nation's electricity and this enrichment capacity complements thus, raw material uranium. Uranium market driving forces relate to the need for clean energy that is competitive with the higher priced oil product used to generate electricity. Clean energy has become a priority as pollutants cause health difficulties worldwide.
Nuclear power supplies a sixth of world electricity demand, and the market is at the threshold of significant expansion globally. Note that over half of the world's production of uranium from mines is in Canada and Australia.
Nuclear power plants can be used to generate hydrogen and any excess power from nuclear power plants can be usefully diverted to the manufacture of hydrogen. Hydrogen can then be used in co-located stationary fuel cell installations to generate more electricity.
Helen Whitman - JUNE 20, 2017
Mewps Scotland, new distributor for Cela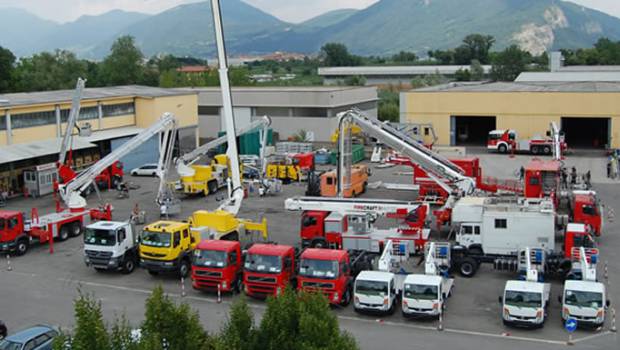 Cela, Italian manufacturer of truck mounted and spider lift has appointed the Scottish company Mewps Scotland as a new distributor for the UK.
Mewps Scotland, specialists in Acces Solutions offers a wide range of all types of powered access equipment from the industry's leading manufacturers including Haulotte, Genie, JLG and Skyjack, whether for sales, leasing and ensure as well full products support, servicing, inspections and training.
The deal includes Cela's products range of truck mounted with working heights from 15 to 30 meters and specially focusing on spider lift DT15.
Grace GALANTE - JUNE 19, 2017
No more rail for the train?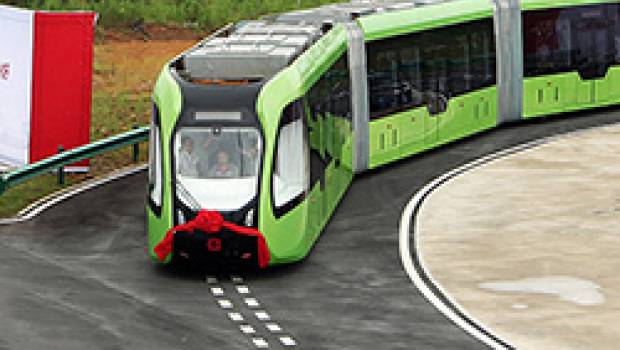 The first railless train in the world has been unveiled in Zhuzhou, China. With three carriages and 30 meter long, the first railless train runs on rubber tires and can move a speed of 70 km/h and can carry up to 300 passengers.
This railless train is also powered by electricity and can travel over 40 km per full charge and as it is equipped with sensors, the bullet train can read the dimensions of roads and plan its own route.
This new technology called the ART, Autonomous Rail Rapid Transit was developed by CRRC Zhuzhou Institute. As the new system is too expensive for medium-sized and small cities, only the ART in Zhuzhou city in Hunan province will be built through downtown.
The construction work of 6.5 km ART line will start in Zhuzhou in 2018.