The global company that delivers wastewater treatment services has been awarded contracts to be in charge of waste collection and recovery in the city of Brisbane and in Parramatta, the Sydney Metropolitan area.
Suez has signed with Brisbane City Council a €600M contract to manage the renewal of the general, recycling and green waste collection in the Australian city for sixteen years.
150 Suez' new collection vehicles, featuring innovative on-board computing technology, are to be provided to allow the Council to access detailed service information on the services provided to residents and the real-time tracking of vehicles and collections.
More than 125,000 waste collection services are to be realized every day.
The contract takes effect on 1
st
July 2018.
The second seven-year contract commits Suez to be in charge of the collection of general waste, recycling garden organics and hard waste of Parramatta's 230,000 residents.
The company is also to provide thirty-three vehicles equipped with on-board computing system to give access to detailed information in real-time.
Besides, Suez is to process and recover garden organic waste of the Sydney's suburb into standardized compost in order to allow the municipality to reach 70% diversion of waste from landfill by 2018.
Suez Group Deputy Chief Executive Officer in charge of the International Division, Marie-Ange Debon commented: "We are proud to support the city of Brisbane and Parramatta in their circular economy challenges. Our teams will provide innovative and efficient collection and recovery services to support the growth of two of the major cities in Australia."
Case CE unveils new precision technologies and telematics at Intermat ASEAN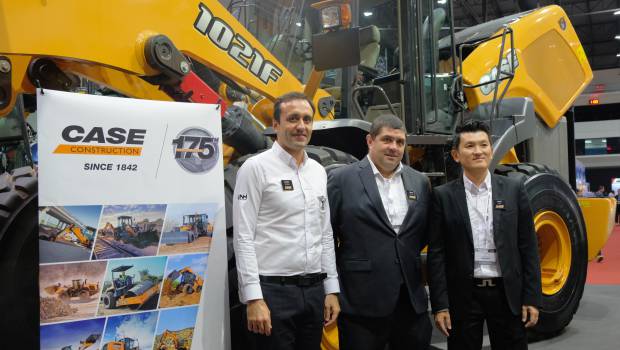 The global construction equipment company showcases a number of innovative machine operating solutions that are available for the first time in the ASEAN market.
Among the latest technologies on display at Intermat ASEAN, Case Construction Equipment features the excavator and motor grader machine control systems, in partnership with the leader Leica Geosystems, the next generation weigh loading technology for wheel loaders and the telematics system of SiteWatch.
Head of Marketing for CASE CE in South East Asia and Japan, Danilo Catalucci said: "CASE works with its customers to deliver tailor made solutions for their job sites, and our new technological solutions aims at further securing they can meet their projects deadlines and increase productivity. We look forward to welcoming new and existing customers to our stand inside the exhibition and to our equipment on the machinery demonstration areas."
Case provides a suite of SiteControl machine control solutions for excavators and motor graders that use Leica Geosystems' iCON construction software and the iXE2 2D machine guidance system. This technology enables smart, customizable machine positioning systems for road construction and civil engineering projects. Moreover, SiteControl allows to reduce time and cost on site while enhance accuracy and flexibility for the contractor.
The Loup Electronics weigh loading system used for the Case wheel loader range allows data collection through SD card or USB stick and provides the operator with live, load on the go weight information.
The SiteWatch telematics connect directly to the machine's CAN-bus electronic control system to monitor a wide range of operating data. The technology provides remote monitoring of equipment to boost productivity and reduce downtime. Besides, with this system, the scheduling for regular maintenance improved and fleet managers are provided with fuel and operating use.
Helen Whitman - Contributing Editor - JUNE 8, 2017
Intermat Asean starts today in Bangkok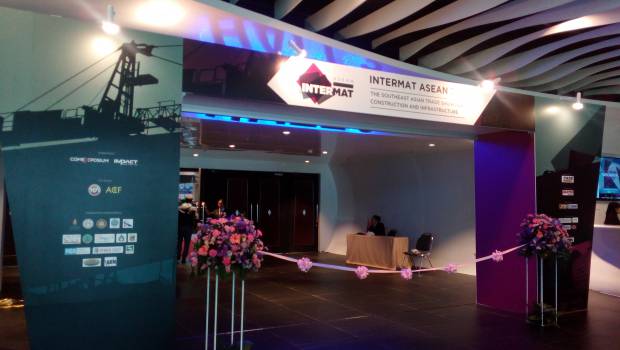 The first Asian edition of the trade show for construction and infrastructure has commenced today in Thailand's capital city.
The Southeast Asian trade show, real platform for the building and construction industry, is held for the first time in Bangkok.
More than 300 leading global companies are attended the Intermat exhibition and more than 10,000 visitors are expected to come during the three days.
The exhibition presents the last innovations and machines that are destined to the Southeast region of Asia.
Many conferences and demonstration workshops are to be held at the trade show.
Supported by the Thai Contractors Association (TCA), Intermat Asean is taking place at Impact Exhibition and Convention Center until the 10th of June.