The Eurasia tunnel under the Bosphorus opens to the public
Grace GALANTE - DECEMBER 21, 2016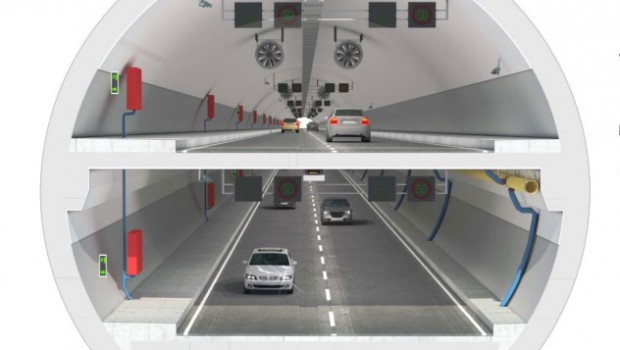 This Tuesday, December 20th, the Eurasia duplex tunnel, located under the Bosphorus south of Istanbul, was inaugurated by the teams of Egis, engineering group in charge of operations. It will be put into operation the next day.

This exceptional project dates from 2011 and ends after 6 years of work. The purpose of the Eurasia motorway tunnel is to allow vehicles to cross the Bosphorus to the south of the city, connecting Kazlıçeme in Europe to Göztepe in Asia in 15 minutes! The 15 km long motorway link has a tunnel section, 5.4 km long, passing more than 100 m below the level of the Marmara Sea. At its center, 3.4 km are composed of 2 x 2 superposed (duplex) tracks surrounded on both sides by about 2 km of sections in conventional tunnels or covered trenches.

In December 2012, the Turkish / South Korean consortium ATAS-Avrasya Tunnel AS, the concession holder of the project, selected Egis Tünel Işletmeçiliği, a subsidiary of Egis, to operate the project. From 2013, Egis teams took part in the studies and the future exploitation of the project, participating in designing and optimizing technical solutions in order to propose a level of services that corresponds to international best practices. The project received the ENR (Engineering News-Record) 2016 Global Best Project Award in the Bridge / Tunnel category.